As much as we want to protect our kids from any possible sickness, it's sometimes inevitable. If you send your kid(s) to daycare or school, you're already familiar with the nasty germs kids can spread. One in particular is RSV. It's a highly contagious virus that mainly infects young children. This guide will help you with some general info and tips about the virus.
DISCLAIMER: I am not a medical professional. I am just a mom sharing my experience and tips when my kids (and hubby and I) had RSV.
What is RSV and how does it spread?
According to the CDC.gov website, respiratory syncytial (sin-SISH-uhl) virus, or RSV, is a common respiratory virus that usually causes mild, cold-like symptoms. Most people recover in a week or two, but RSV can be serious, especially for infants and older adults. RSV is the most common cause of bronchiolitis (inflammation of the small airways in the lung) and pneumonia (infection of the lungs) in children younger than 1 year of age in the United States.
RSV can spread when:
An infected person coughs or sneezes
You get virus droplets from a cough or sneeze in your eyes, nose, or mouth
You touch a surface that has the virus on it, like a doorknob, and then touch your face before washing your hands
You have direct contact with the virus, like kissing the face of a child with RSV
People infected with RSV are usually contagious for 3 to 8 days. However, some infants, and people with weakened immune systems, can continue to spread the virus even after they stop showing symptoms, for as long as 4 weeks. Children are often exposed to and infected with RSV outside the home, such as in school or child-care centers. They can then transmit the virus to other members of the family.
How do I know if my child has RSV?
The good news is there is actually an RSV test. You can take your child to the doc and have them tested. You may want to call ahead to make sure they have tests on hand; I found there were a few doctor offices in my area that didn't offer the test. If your kid has been sick with the virus for several days before testing, it may come back negative. That means the virus has shed from your child already.
According to the CDC, people infected with RSV usually show symptoms within 4 to 6 days after getting infected. Symptoms of RSV infection usually include
Runny nose
Decrease in appetite
Coughing
Sneezing
Fever
Wheezing
These symptoms usually appear in stages and not all at once. In very young infants with RSV, the only symptoms may be irritability, decreased activity, and breathing difficulties.
What do I do if my kid has RSV?
Consult your pediatrician for actual medical advice specific to your child. Here are some things that helped my family out when RSV ran through our house. Do not use any products that aren't safe for your child.
Try Zarbees products for coughing relief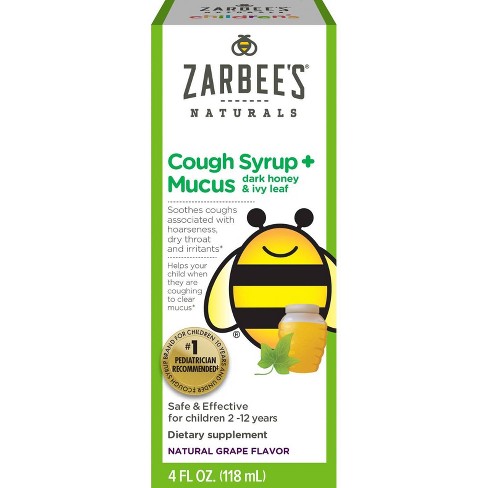 Keep their fever down by alternating Children's Tylenol and Motrin. A cool towel on their forehead also works wonders.
Diffuse nutmeg, eucalyptus, and lavender at night to help them sleep and decongest. Click here for the diffuser I use.
Children's Benadryl can help with the runny nose and congestion. Consult your doctor.
Wash your child's bedding and clothes on the hottest cycle possible. Apply bleach when you can.
Make a bleach solution of 3 parts water and 1 part bleach to spray down and disinfect surfaces.
Good luck and have patience
The symptoms are often the worst at night. Be prepared to have your little one with you or nearby. Lots of naps during the day help, too. RSV can also affect adults and older children. You might come down with RSV after taking care of your sick child. Don't worry, most symptoms are mild and even lesser than a cold! Some hot tea (or hot toddy) will fix you right up.
Have more questions about my experience with RSV?