Fa-la-la-la Fall is here, y'all! It was confirmed when I walked outside today and didn't get hit with 1,000 degrees of heat!
So what does that mean besides PSLs that everyone hates and loves? It's decor time! Get out those browns, oranges, and yellows. Go outside and grab some leaves to throw in your house!
Just kidding on that last one.
But here are some really cute and easy kitchen table centerpieces you can recreate for your Autumn Awesomeness.
1. Bouquet of flowers
This cute arrangement from Amazon comes with a small vase. The arrangement is gorgeous, and the reviews speak for themselves (and the pictures). What do you think?!
2. Sunflower and Pumpkin
You can find this sunflower and pumpkin centerpiece at Hobby Lobby! Add a runner, some cute Fall placemats and voila! Easy peasy.
3. Rattan Cornucopia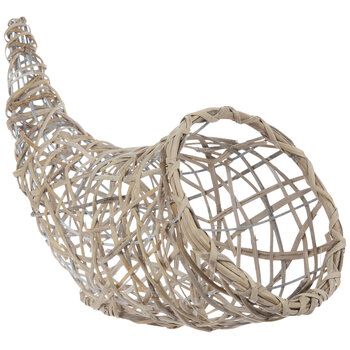 Another Hobby Lobby find, here. This distressed ratan cornucopia is perfect to fill with fake fruits and flowers. Make your own arrangement of beautiful Fall colors to put on display!
Loving this post? Subscribe to get my latest and greatest in your inbox!
4. Black and White display
Not in the mood for Fall colors? Ditch the orange and grab some pattern instead. This DIY kit comes with everything you need (including the wooden crate) to create a cool black and white centerpiece.
5. Dollar Tree DIY
Head to your nearest Dollar Tree and make a centerpiece bouquet! If you're in the mood for some DIY, check out my TikTok below of me making a Fall bouquet.
https://www.tiktok.com/embed.js